April 19, 2014, Chickamauga Cedar Glades, Catoosa County.
Posted under: Uncategorized .
Meet:  10:00 am in park office
Description:  Spring is a great time to visit Chickamauga National Battlefield Park, one of the nation's largest and best preserved Civil War sites, and also home to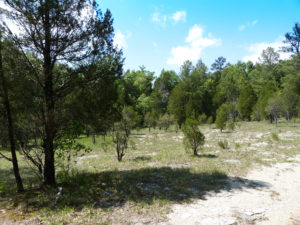 Cedar Glades, one of Georgia's rarest habitats.  In the glades, the thin layer of soil covering a limestone bedrock restricts trees to red cedars growing at the edge of the glades and in cracks between the rocks. The wildflowers include some found nowhere else in Georgia.  This year, we are planning two spring visits to the park, each with their own distinctive plant life. On this first trip, we will look for some of the signature wildflowers found in cedar glades, such as Nashville Breadroot, Pediomelum subacaule,  the tiny Least Glade Cress, Leavenworthia exigua var. exugua, and Heartleaf Plantain, Plantago cordata.  Afterwards, some of us may wish to take a short drive up Lookout Mountain to see if a rare orchid is blooming early.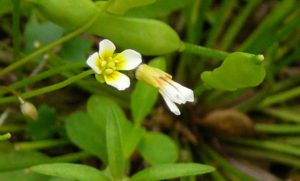 Directions:  From Interstate 75 in northwest Georgia:  At Exit 350, take Battlefield Parkway (Georgia Hy 2) west for 7 miles to Fort Oglethorpe. Turn left at the intersection with  Lafayette Road (US Hy 27 south).  Go one mile on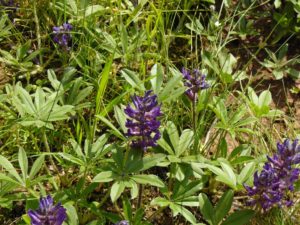 Lafayette Road to the park entrance and visitor center on the right. Note: although there is construction occurring on the outside of the park office building, the office, facilities and parking lots are open as usual.
GPS address: 3370 LaFayette Road, Fort Oglethorpe, GA 30742
Facilities:  In park office.
Bring:  Lunch to eat at a picnic area in the park. Pick up a copy of the excellent park trail map in the office, if desired.
Trip Leader:  Mike Christison, 770-973-6482, mikepaddler@aol.com.  Co-Leader:  Richard Ware, 706-232-3435, gabotany@comcast.net.
Cell phones for day of field trip:  Mike: 770-596-3564, Richard: 706-766-5143.