March 15, 2014, Early Spring Walk, CRNRA, East Palisades, Cobb County
Posted under: Atlanta area .
Saturday, March 15, Early Spring Walk, East Palisades of the Chattahoochee River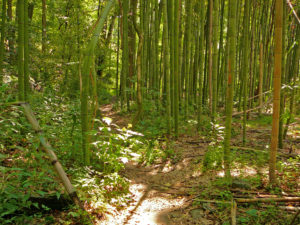 Leader: Scott Ranger 
Meet: 10:00 am
Description: The Chattahoochee River cuts a gorge of significance through quartzite and mixed schist creating the palisades. The cliffs and access to the river are home to archaeological sites from the Woodland Period, long before European contact. While visible evidence exists today, it provides an enchanting theme while hiking in an urban environment. We'll begin hiking along the floodplain of the gorge along the river, home to some substantial trees, then climb a bit over 200 vertical feet to a great view of Thornton Shoals. From here we'll traverse a slope full of gorge rhododendron (Rhododendron minus) and some impressive oaks, then descend to Cabin Creek back to the river where we'll explore a forest of giant timber bamboo (Phyllostachys bambusoides). We then climb to Long Island Creek Ridge and return to our cars. Being early spring, we're likely to find many enchanting spring ephemerals .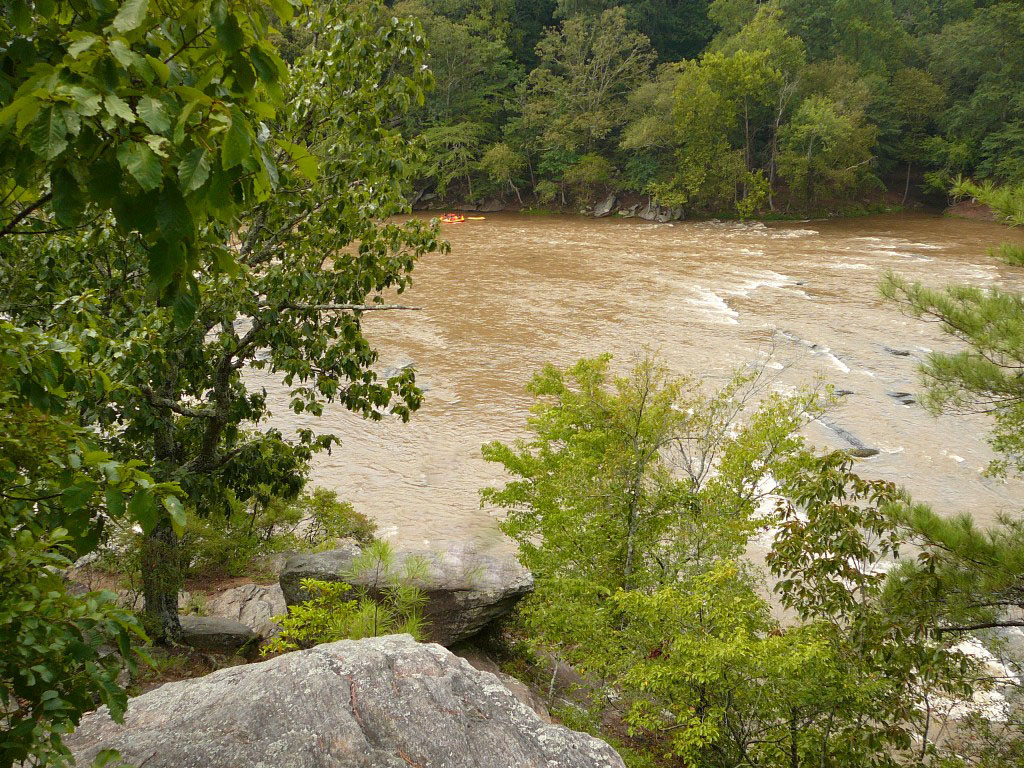 Location & Directions:  From I-285 & I-75 southbound: Exit 22, Northside Drive. Drive 1.7 miles and turn right onto Harris Trail. Go 0.8 miles and take the 2nd right onto Whitewater Creek Road, then turn right into the park and parking area.
From I-75 northbound: Exit 256, Mt. Paran Road, heading east for 0.4 miles and turn left on Harris Trail. Continue 0.6 miles then turn left onto Whitewater Creek Road for 0.1 mile and turn right into the park and parking area. 

A Chattahoochee River National Recreation Area annual ($25), daily ($3) or federal pass (America the Beautiful or Senior Pass) is required.
Bathroom Facilities: none
Walking Difficulty: This hike moderate, but is 4 miles long over mountainous terrain.
Bring: Lunch, snacks, & water.  Remember to dress for the weather and wear comfortable hiking shoes.  Dress in layers so that you can adjust to changes in the temperature and your activity level.  You may wish to bring binoculars, hand lens, notebook, and camera.
Contact: Scott Ranger, cell 404-210-3088, scott@scottranger.com