March 22, 2014, The Pocket of Pigeon Mountain, Walker County
Posted under: North Georgia .
Meet: 10:00 at the Pocket Parking Lot.  Note: Reservations not required for this trip.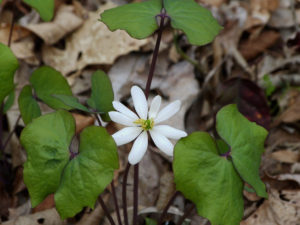 Description:  Every year we look forward to spring and a trip to what is perhaps Georgia's premier spot for early spring wildflowers.  This area, part of the Cumberland Plateau, contains many species rare to our state.  We hope to see Virginia bluebells, celandine poppy, Dutchman's-breeches, harbinger of spring, spring beauty and Ohio buckeye, along with a large number of other wildflowers.  And, since our trip is a little early this year due to next week's wildflower pilgrimage, there is an excellent chance of seeing  twin-leaf in bloom at a nearby site.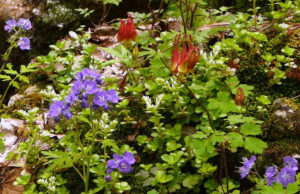 Directions:  From I-75 exit 320, go west on GA 136, crossing US 27 onto GA 193 into downtown LaFayette.  From South Main Street, follow GA 193 for 8 mi. to Davis Crossroads, at intersection with GA 341.  Turn left on Hog Jowl Rd (sometimes unmarked but paved), and go south 2.6 mi passing Mt Herman Baptist Church.  At top of next hill, turn left on Pocket Rd and drive 1.2 mi to end. Parking is on left and handicapped parking is on the right.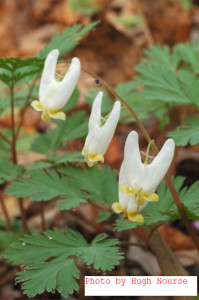 Walking:  Short and easy around parking lot and on boardwalk.  Optional moderate walk to falls and easy bushwhacking to twin leaf site.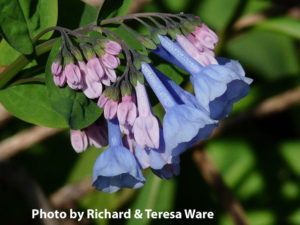 Facilities:  None at site.  Fast food restaurants on North Main Street in LaFayette.
Lunch:  Bring to eat in parking lot.
Note: A Georgia Outdoor Recreational Pass (GORP) is now required for 31 GA WMA properties, including all of Pigeon Mountain, but is not required for those under 16 or over 64.   It may be purchased on-line and by phone, but not at the site.  For more info: http://www.georgiawildlife.com/Georgia-Outdoor-Recreational-Pass
Leader: Mike Christison (770) 973-6482, mikepaddler@netscape.net.  Cell for day of walk: (770) 596-3564 (reception not guaranteed!)